Mikayla Rose
West Mecklenburg High School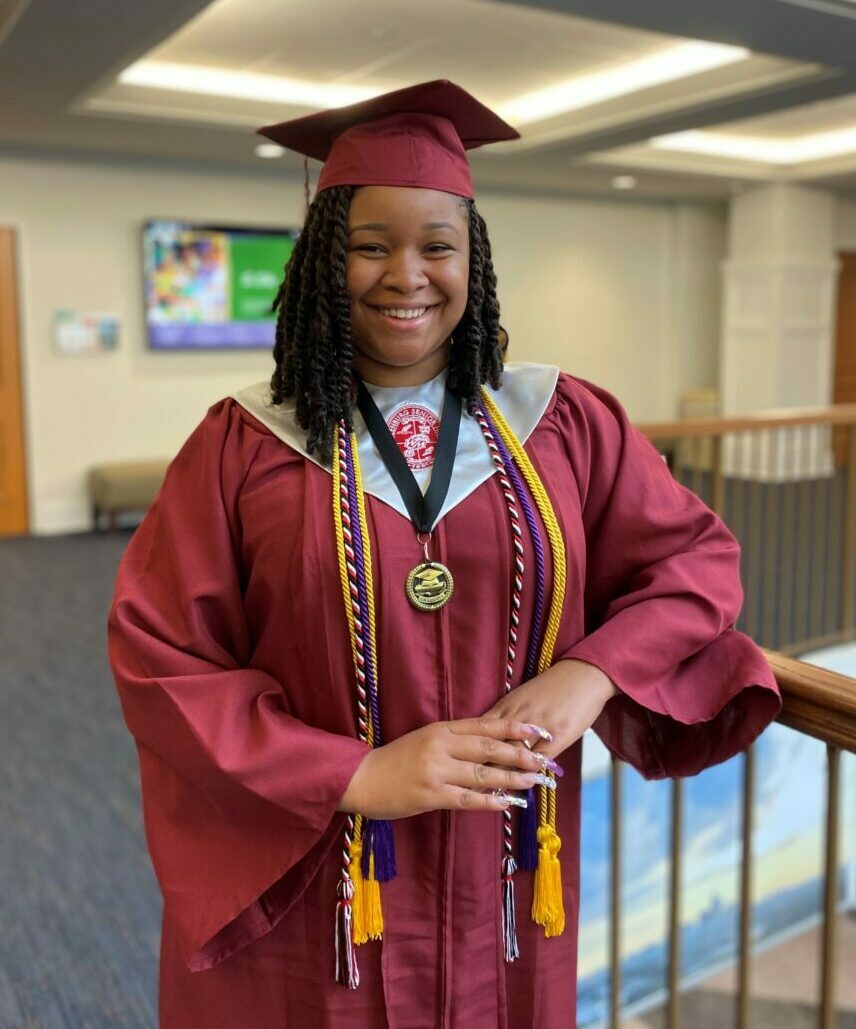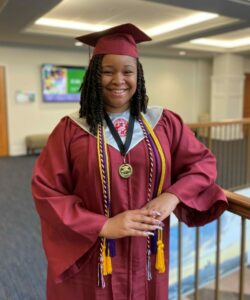 Wow! With a 4.05 GPA and Vice President of her senior class, Mikayla Rose is a stand-out senior from West Mecklenburg High School! She has been accepted to all 20 colleges to which she applied and has received over $200,000 in scholarship offers! She has ultimately decided to enroll in the Honors program at Fayetteville State University, where she will major in Psychology. 
Mikayla has participated in CIS since she was in the 6th grade. At first, she thought CIS was just "something my mother signed me up for" – but the longer she stayed in the program, she began to believe that CIS was the best thing that ever happened to her in school. "I realized that CIS would help me improve my future," she said. 
Early in high school, Mikayla didn't think college was for her and rarely thought about what her life would look like after high school. But her CIS/TRiO Counselor, Alexis Bibbs, soon changed her mind.
 "As a successful black man and HBCU graduate, Mr.Bibbs was a great role model and showed me that I could do it, too," Mikayla said. "I wouldn't be where I am today without the strong example of what greatness and success can be that I had in Mr. Bibbs." 
Keep on believing in yourself, Mikayla – we are certain that you are going to make your mark at Fayetteville State and beyond!