Jordan Graham
West Mecklenburg High School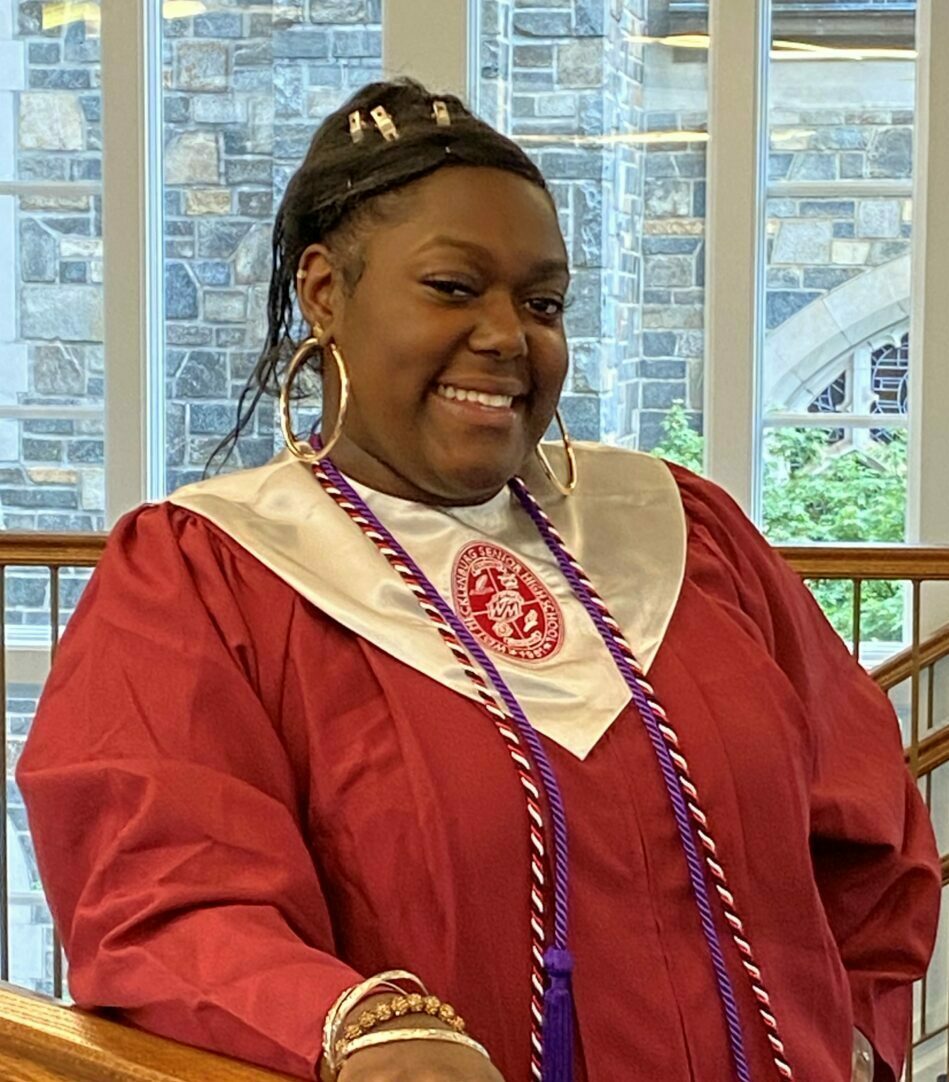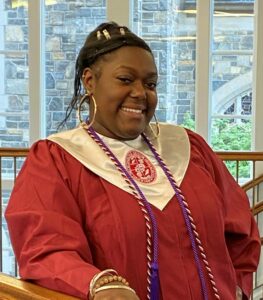 "[Pirate] Hats off" to Jordan Graham!  She is headed to her long-loved "fave" college, East Carolina University, home of the purple and gold Pirates!  
Jordan, a senior in our TRiO Talent Search program at West Mecklenburg High School, has long dreamed of attending East Carolina. In a meeting with her CIS TRiO counselor, Alexis Bibbs, she mentioned her strong desire to attend ECU – but a big obstacle was not having a way to visit the campus (no transportation) to check it out in person. A few months later, she learned that Mr. Bibbs had put together a college tour of ECU for her and several other students. Jordan is so grateful to Mr. Bibbs for making this happen!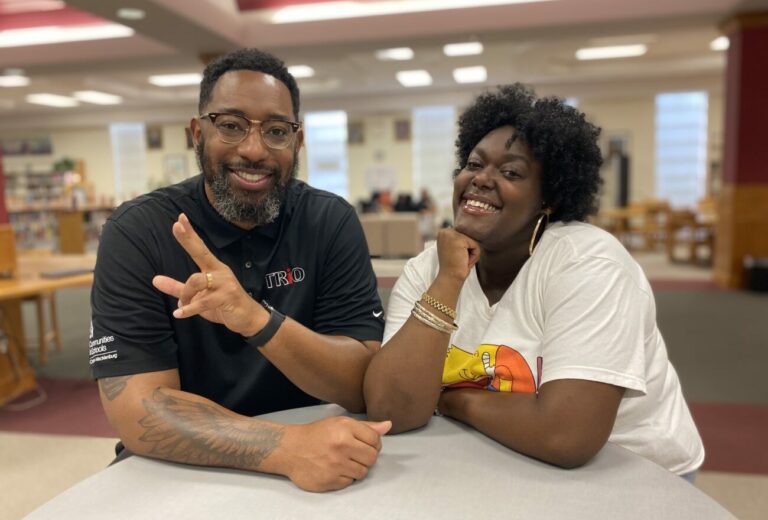 Jordan is a stellar student – a Cambridge International scholar, a member of the National Honor Society, and she received all A's in her AP and Honors courses. She received scholarships from the Daughters of the American Revolution (D.A.R.) and from CIS. Jordan is especially proud of her work ethic and approach to school during her junior and senior years, as well she should be!
Jordan plans to major in Psychology at ECU, and has dreams of becoming a cognitive therapist and opening her own practice. We're proud of you, Jordan, and happy that CIS and TRiO could play a part in your success!