B.B. Dance has provided more than 300 dance scholarships to CIS students - and so much more.
Since 2014, B.B. Dance Productions of Charlotte has been bringing the joy of dance to hundreds of CIS-Charlotte students – at no cost to them or their parents. Over 300 CIS students to date have received scholarships – valued at $1200 per student per year – through the studio's Irene Bradley Scholarship Foundation. The scholarship covers tuition, dancewear, dance shoes, recital and costume fees. Students are able to renew their scholarships each year as long as they meet attendance requirements, have good behavior and participate in the annual dance recital.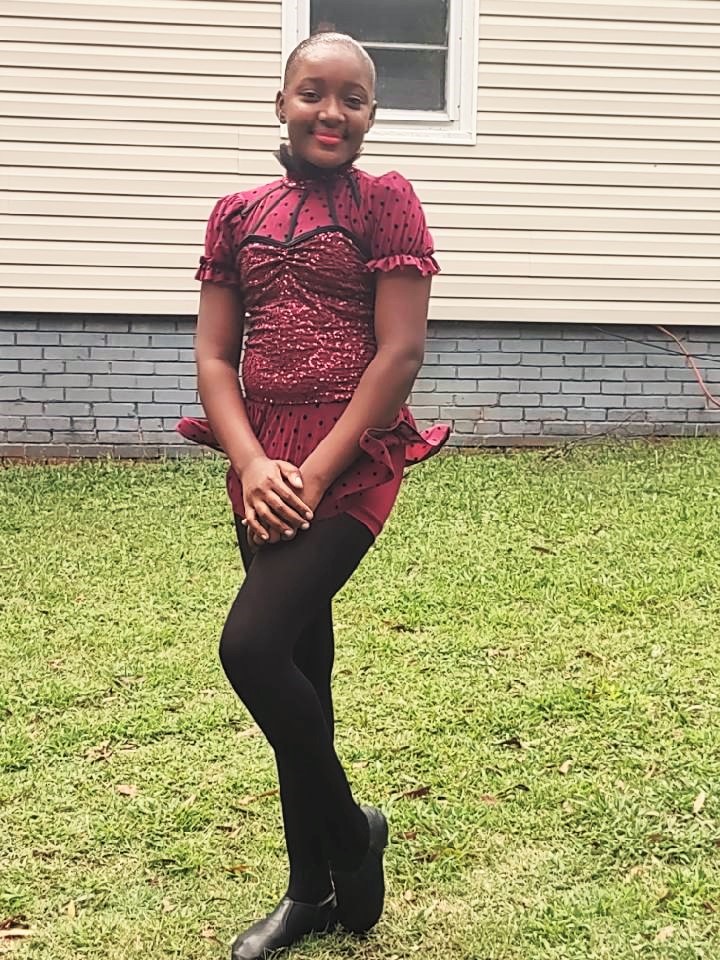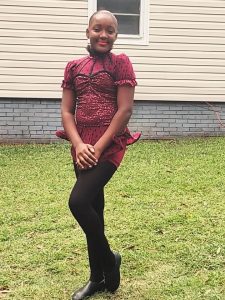 During the 2020-21 school year, 27 CIS students received the Irene Bradley Scholarship from BBDP. All of these students participated in the annual recital in June, and several were recognized for 3, 5, and 7 years of participation. This year, CIS student Adesnee Camp, an Eastway Middle School seventh grader, will participate in the Competitive Dance Program. She is the first CIS scholarship recipient to reach the competitive level.  Adesnee began dancing three years ago with BBDP when her CIS Site Coordinator at Shamrock Gardens Elementary recommended her.
Veronica Bradley Badgett Perry founded B.B. Dance Productions in Charlotte in 1991. The studio offers classes in ballet, tap, jazz, gymnastics and hip hop. Perry was introduced to dance as a child by her grandmother, Irene Bradley, as a way to reiterate the importance of having confidence and strong self-esteem.  Perry is passionate about the art of dance and how the discipline instills values in young people.
"Dance teaches individuals to believe in themselves, their dreams and their abilities," said Perry.  "This passion led me to develop a program that brings the art of dance to children in the Greater Charlotte Area. Partnering with Communities In Schools allows me the opportunity to offer dance to even more children."
Perry was introduced to CIS by CIS staff member Angela Cunningham, whose daughter danced with BBDP for many years. When Perry learned more about CIS from Cunningham, she realized partnering with CIS would be a great way to provide this opportunity to students who otherwise would not be able to afford dance lessons. The studio places an emphasis on the importance of education and has ongoing communication with students' CIS Site Coordinators and parents about their academic progress and behavior in school.
Many parents see this participation in the B.B. Dance scholarship program as an incentive for academic success. In a letter of gratitude to Perry and the Irene Bradley Foundation, CIS parent Nicole Hall wrote:
"These scholarships have changed my daughters' lives in so many ways. Having the opportunity to dance has increased their self-confidence and improved their ability to set goals for themselves. The program has helped me as a parent to reiterate what I teach my children, which is work diligently towards your goals because you never know where your hard work will take you. The scholarships have given my girls new life opportunities that I would not have been able to do. Dance is a reward for being great students and kids."
Many studies have shown that children's participation and exposure to arts programming contributes to both their short-term and long-term success. CIS is grateful to B. B. Dance Productions for these generous dance scholarships and the marvelous opportunities they provide for our students!