Class of 2020
Myers Park High School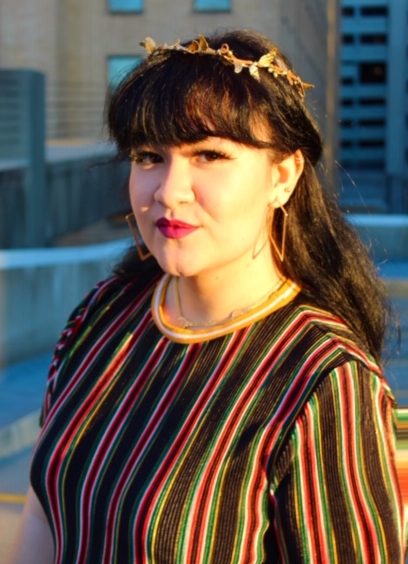 This outstanding young lady is smart and talented! And now she is headed to North Carolina State University this fall to study Psychology and Genetics – though incredibly, she has already earned 50 college credits while still in high school! Paola was dual-enrolled at Myers Park High School and in a program at Central Piedmont Community College (CPCC), where she maintained a 4.0 GPA when earning those college credits. At Myers Park, she was on the A-B Honor Roll all four years (grades 9-12) and this spring is graduating with a 4.3 GPA… did we mention "smart"?
Paola is artistically talented as well: in 2019 she won a Silver Key Award in Visual Arts in the highly regarded Scholastic Art and Writing Competition.
Paola also has another outstanding accomplishment: she is the first in her family to graduate from high school. Her parents are extremely proud, as they should be, but certainly not surprised. They knew better than anyone how bright, dedicated and determined she is. It is a little sad, due to the pandemic, that Paola's graduation cannot be celebrated with the traditional commencement ceremony and walk across the stage – but her family is nonetheless very proud and very excited for their daughter and her future.
True to her positive nature, Paola says that she has learned some important lessons during this challenging time of coronavirus. One thing she's learned is that you should never pass up opportunities because you never know when or if you'll be able to do something, ever again.
"It is important to not let things slip by you," said Paola. "One day, it may not be granted to you. I have also learned that there is nothing more important or more valuable than family and friends."
So Paola is keeping things in perspective, even during this difficult time. She added that she's had support along the way to reach her goals, from her family, her teachers, and her CIS Site Coordinator.
Regarding her relationship with her CIS Site Coordinator, Stacey Weinstein, Paola said it's been wonderful having someone at school that she could turn to for advice and support at any given time. "Mrs. Weinstein is someone I can always count on," she added.
So, though she will miss walking across the stage and hearing her name called and having a big graduation celebration, Paola is looking hopefully towards the future. And we feel certain that she will have many more accomplishments and milestones to celebrate in the years ahead. Congratulations, Paola!
#Graduation2020 #whatwearemadeof