"She's a good person. You can talk to her about anything and she will help you with anything."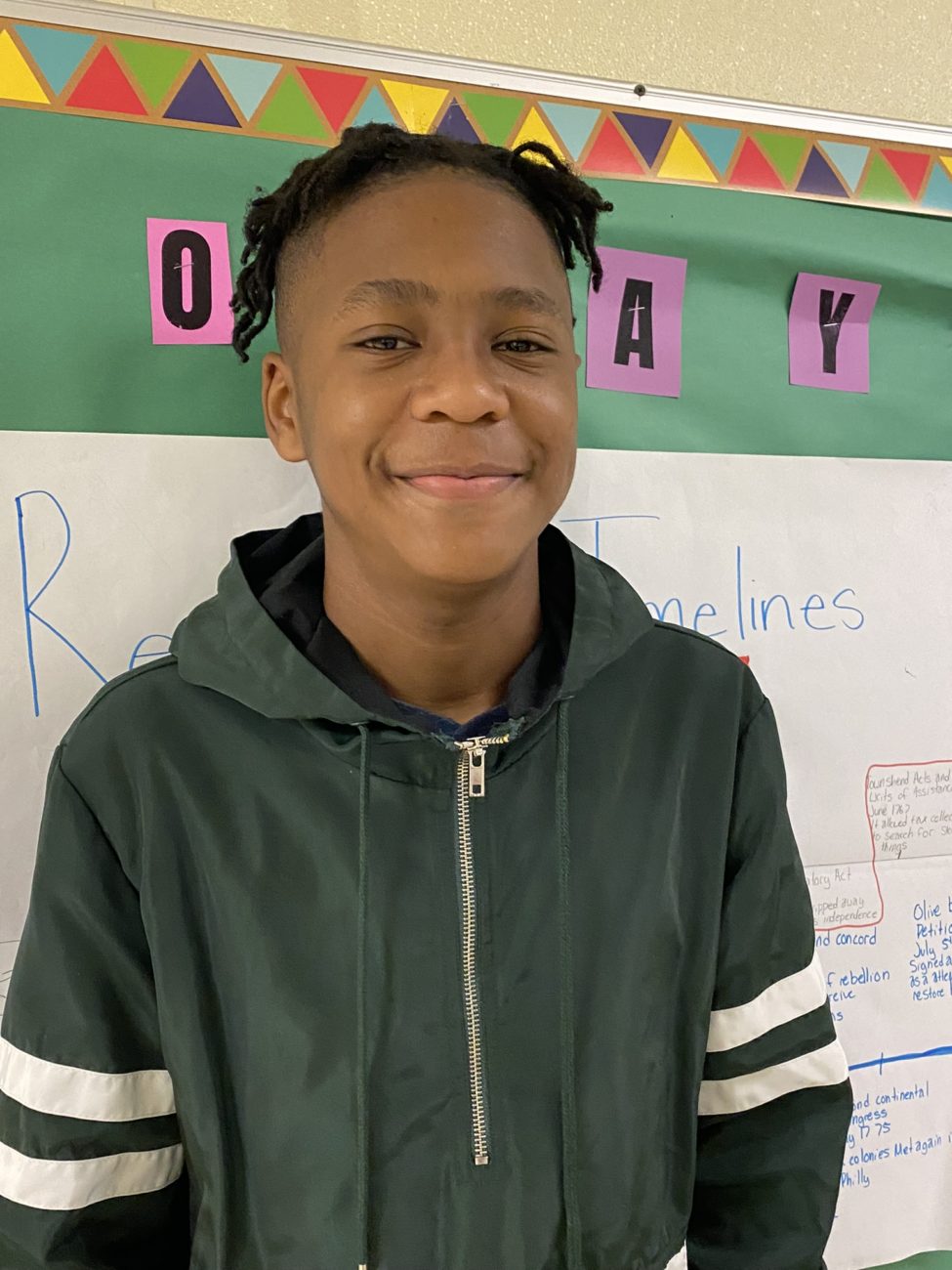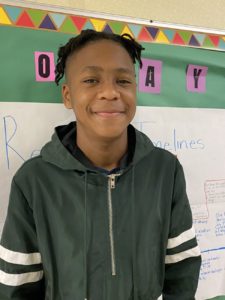 A seventh grader at Ashley Park PK-8 School, Calvin may come across as a young man of few words… but he says he's found someone to talk to in his CIS Site Coordinator, Ms. Phyllis Cunningham.
"She's a good person. You can talk to her about anything and she will help you with anything," said Calvin.
Calvin says being at home during the pandemic was hard for him. He hated staying in the house all the time and virtual learning did not work well for him. Calvin was glad when in-person school resumed, but he was having some trouble adjusting, including frustration and anger issues. Ms. Cunningham has helped him use writing as a way to process his emotions.
This school year, Calvin is also participating in a social-emotional learning group that meets weekly during the school day. CIS has partnered with SYDKIMYL, an educational consulting and counseling program, to provide these weekly workshops with CIS middle school students at Ashley Park.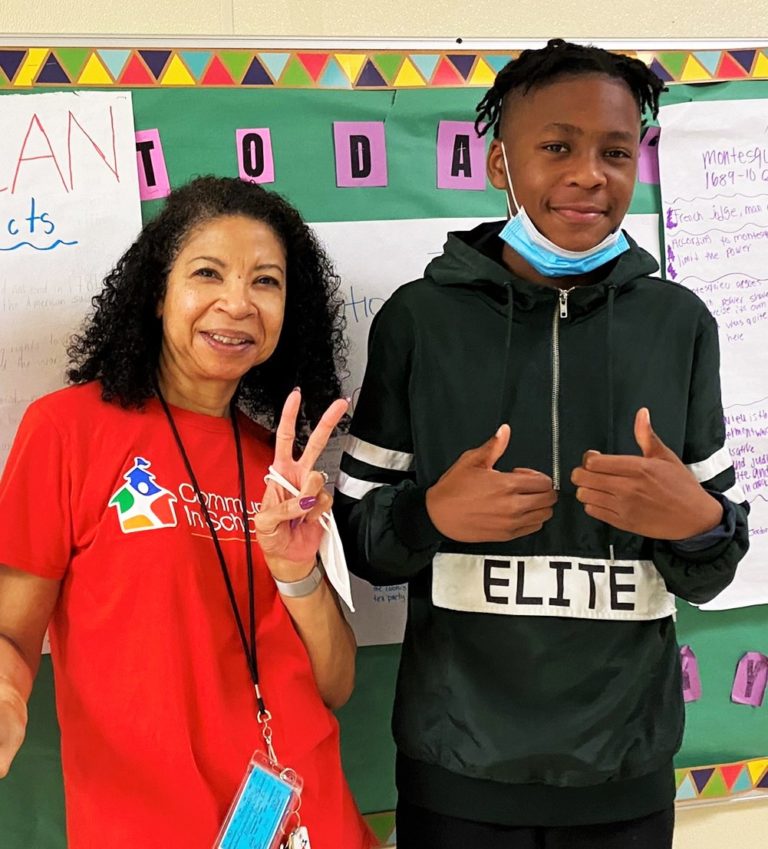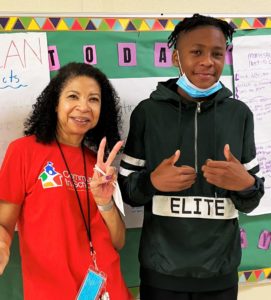 About the SYDKMYL workshops, Calvin said, "It's a chill place to come to, and it's a learning place. You also get to talk about how you are feeling."  Calvin added that his favorite topic/session in the workshops so far was the one on "Empathy."
Calvin's favorite subject in school is Math.  Outside of academics, his favorite sport is basketball. He is on the school's basketball team and his dream career would be playing professional basketball. But he's also interested in Interior Design. No decisions yet, of course, but he's glad to be back in school and not isolated at home.
We are glad that Calvin can explore careers and also process his feelings in a safe space with Ms. Cunningham and the SYDKIMYL group. So much to learn beyond the classroom in middle school!