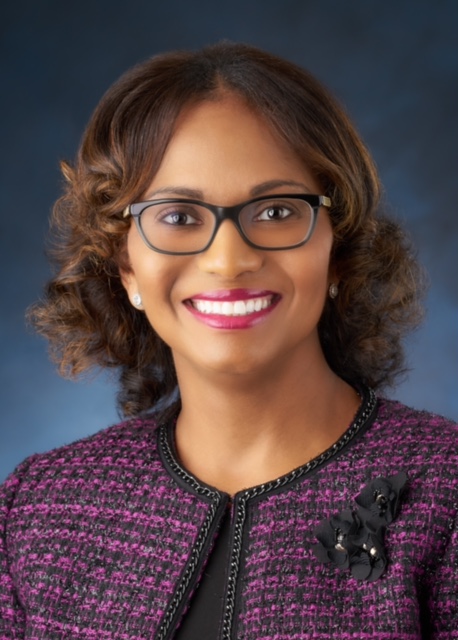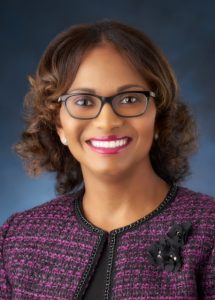 As a corporate executive in the financial services industry for more than 25 years, Lorie Spratley knows a lot about managing other people's "treasure"…  but to us here at CIS, Lorie herself is a "treasure," and we feel so fortunate that she volunteers her time and knowledge to benefit our students!
Spratley first connected with CIS in 2019 when Andreia Graddick, our Community Engagement Coordinator, asked her to participate on a Financial Services panel for "Lean Forward," a careers and social capital/networking event for our high school students. That experience and introduction to CIS sparked her desire to learn more about other volunteer opportunities with CIS, and it grew from there.
First, Spratley completed the training and served as a Success Coach (individual mentor); then as a "Social Capital Investor," she has participated in numerous events led by our Social Capital Team to prepare and connect students with college prep, career, and networking opportunities. Most recently, Spratley joined our DifferenceMakers CLT program, where 16 adult community leaders and 16 high school students participate in a year-long intergenerational leadership experience focused on public awareness, advocacy and social justice.
"I love volunteering with CIS because it allows me to connect with students from different backgrounds and perspectives," said Spratley. "I want to help students develop skills and dispositions such as determination, resilience, and perseverance to ensure that they can problem-solve and work through challenges, as well as take ownership of their learning and decision-making."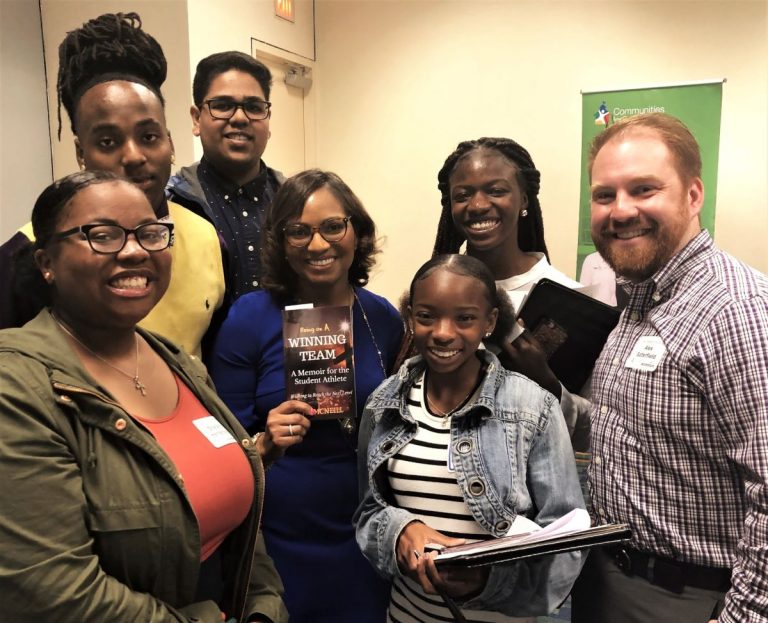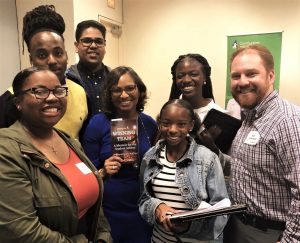 In her professional career, Spratley is passionate about helping others and particularly women and minorities ascend to leadership roles in the financial service industry, and she transfers that passion to the students she encounters in CIS.
"My goal is to communicate to each student that we live in a capitalist society and the impact it has on their lives and daily choices," said Spratley. "At the same time, they need to understand that no 'label' placed on them should define their success. It is their own willpower, determination, educational programs, and belief in themselves that will change their futures."
Spratley said her parents instilled in her at an early age that "charity begins at home" and "community starts with everyone around you."  She added that she believes volunteerism is the key to a strong society.
"Volunteering presents new opportunities to connect with the community, and build bridges across difference," said Spratley. "And with CIS, you also have the opportunity to create a lasting impact in the lives of students who are disproportionately experiencing the effects of systemic barriers. I encourage anyone who cares about young people and their futures to get involved."