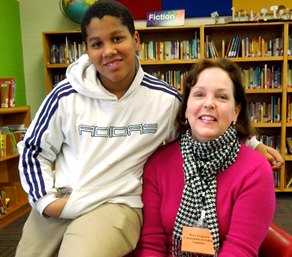 Communities In Schools is excited to announce a new volunteer opportunity! We need interested volunteers to help students:
– Build aspirations
– Set goals
– Develop interpersonal skills
– Seek opportunity
This is a new volunteer role designed to support student success by providing in-depth training to ensure volunteers feel equipped and confident as they build relationships with students, help them develop skills in goal setting, and navigate making decisions. Success Coaches will meet with a student preferably every week (minimum of twice a month) at an established time during the school day.
CIS Success Coaches are required to participate in a one-time training session. These group interactive training sessions are approximately three hours and are offered periodically by CIS. Trainings are held in The Children & Family Services Center at 601 E. 5th Street. For questions or more information, please contact our Volunteer Coordinator at volunteer@cischarlotte.org
Upcoming Success Coach Training:
January 21, 2020 

5:30 – 8:30 pm
(Note: If you are not already registered as a Volunteer with CIS, you will need to complete our
Volunteer Interest Form before registering for a Success Coach Training. Thank you!)