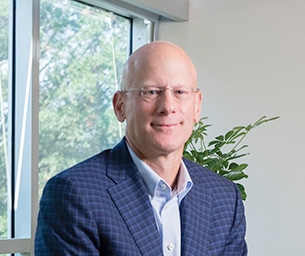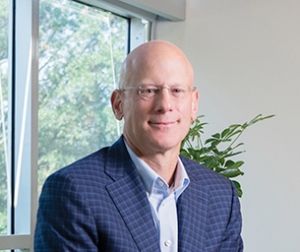 Charlotte, NC  – The Howard R. Levine Foundation announced today it will give $500,000 over five years to Communities In Schools of Charlotte-Mecklenburg (CIS-Charlotte) to launch the agency's Crisis Care Initiative, a key tenant of Communities In Schools' VISION 2020 strategic plan. The Crisis Care Initiative will deploy Intensive Case Managers in schools to support and provide wrap-around services for students experiencing severe circumstances and trauma.
"This generous gift means that our most vulnerable students will receive the deepest level of support from CIS Intensive Case Managers. Students and families in crisis need immediate stabilization support as well as deeper interventions to ensure they can navigate systems and create new cycles of generational success," said Molly Shaw, CIS-Charlotte Executive Director. "Howard Levine's foundational gift speaks to his commitment to economic mobility and future generations. His support is instrumental to helping expand and complement our work."
This year, the agency will have three Intensive Case Managers at three CMS schools. The goal of the Crisis Care Initiative is to expand the number of Intensive Case Managers to serve as many as 10 schools by the year 2020.
"Building a strong team of Intensive Case Managers is key to Communities In Schools' vision," said Howard Levine. "Our community has complex challenges and we need thoughtful, bold, innovative ideas. I hope this gift can help start a movement to add deeper support for students in crisis and I hope others in the community will join the effort."
CIS of Charlotte-Mecklenburg is an affiliate of the national Communities In Schools network and is dedicated to keeping kids in school and helping them succeed in life. Locally, CIS-Charlotte provides case management services to 6,000+ students annually in 45 Charlotte-Mecklenburg schools. An additional 28,000 students in Charlotte-Mecklenburg are supported by CIS each year through school-based programming and volunteer-resource coordination.
Howard Levine and his wife, Dr. Julie Lerner Levine, established the Howard R. Levine Foundation in 2010 as a donor advised fund held at Foundation For The Carolinas. Howard and Julie Levine have focused much of their support on nonprofit programs that help low-income people and struggling families in a myriad of ways, with the majority of grants staying within the Charlotte community.
To learn more about Communities In Schools and/or to make a gift to its Crisis Care Initiative, visit www.cischarlotte.org and click on the "Donate Now" tab. Or donations may be mailed to Communities In Schools, Attn: Advancement Office, 601 E. 5th Street, Suite 300, Charlotte, NC 28202.
# # #
About Communities In Schools
The mission of Communities In Schools (CIS) is to surround students with a community of support, empowering them to stay in school and achieve in life. Communities In Schools uses an evidence-based model, implemented by trained site coordinators, to connect students and their families to critical education and community-based resources. This involves working hand-in-hand with schools, partners, communities and families to identify students' unique needs and surround them with a caring network of support. Find out more at www.cischarlotte.org.