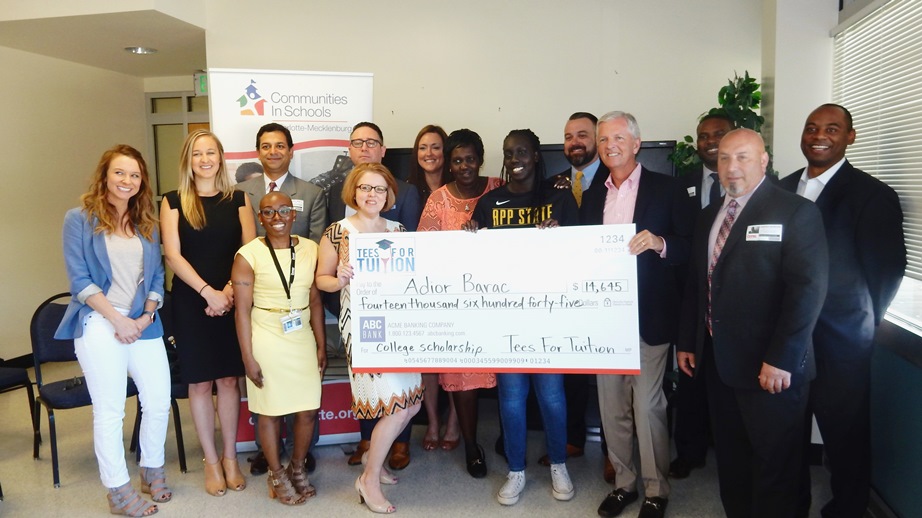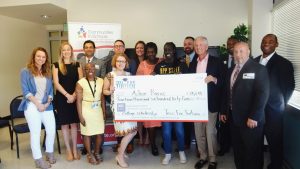 Garinger senior Adior Barac was recently selected the winner of a full college scholarship through the Tees For Tuition charity golf tournament, spearheaded by volunteers from LPL Financial Services. The scholarship is valued at over $58,000 to cover 4 years ($14,645 per year) of tuition, room and board at a N.C. college of the recipient's choice. Adior has been accepted and is excited to attend Appalachian State University in the fall.
Adior and her family have known great adversity, but her parents always placed a strong emphasis on the value of education. Adior was born in Egypt, as her family was fleeing from South Sudan in fear for her father's life. Both her parents were educators in South Sudan at a time when Sudan's rebel army (Sudan's People Liberation Army- SPLA) was destroying Catholic churches and their schools. Adior's father stood up to the SPLA and was arrested. He was able to flee with his pregnant wife and they lived as refugees in Egypt for a short time until they received asylum in the U.S. when Adior was a year old.  Adior's parents' experience and fight for justice for the education of children and freedom of religious beliefs has greatly influenced Adior and it is evident in her values and priorities today.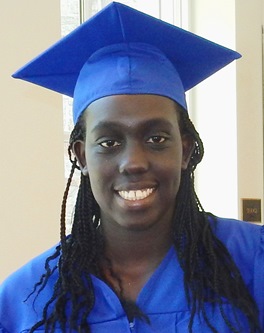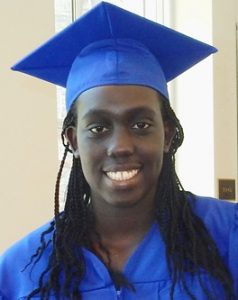 Adior's teachers at Garinger High School admire her strong work ethic and leadership skills, and especially her constant desire to better herself and use feedback to improve. Though quiet by nature, she engages in the classroom and encourages others to do so. Adior is in the top 10% in her class at Garinger and was named a Junior Marshall and to the National Technical Honors Society, and participates in the Jr. ROTC program. She is a Senior Ambassador and has lettered in three sports at Garinger – Varsity Basketball (Team Co-Captain), Varsity Volleyball (Team Co-Captain), and Varsity Softball. Adior is a first-generation college student and is excited about attending ASU this fall.