"I have an amazing person, her name is Mrs. Neal. She's been very supportive and an ANGEL to me from Kindergarten through fourth grade. She's a great mentor, leader, and gives that 'grandmother care away from home.' She checks on me, encourages me, and mostly I know believes in me. She helps me to know I am important and can be anything in life that I choose to be."
– Kennedy, about her CIS Site Coordinator Karen Neal
Do You Have that 'Amazing Person" in Your Life?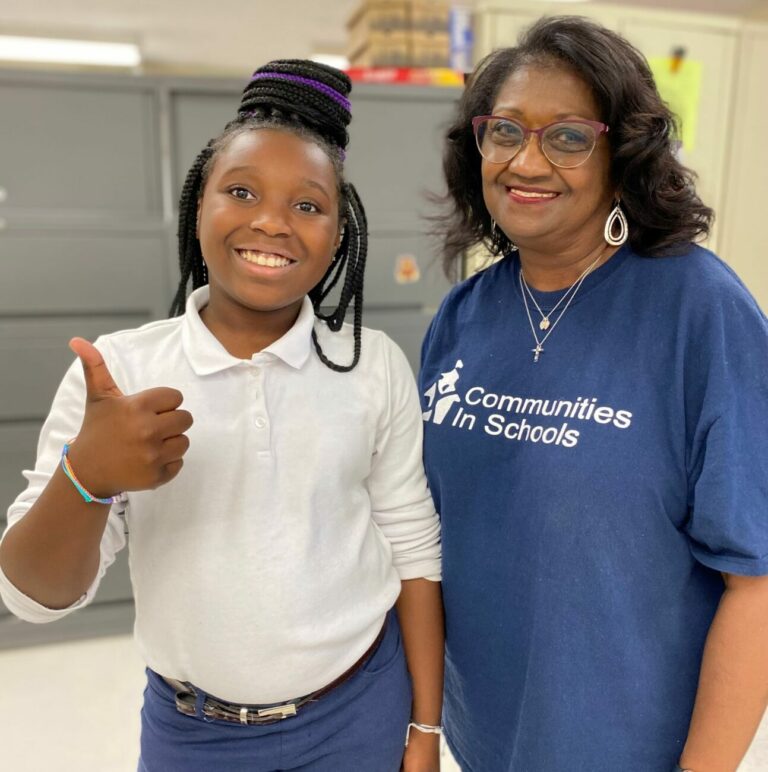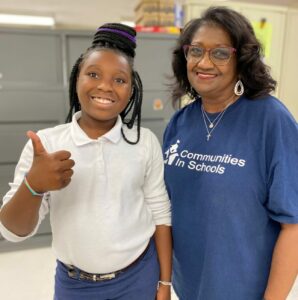 Kennedy, a 5th grader at Bruns Avenue Elementary, says her "amazing person" is Karen Neal, her CIS Site Coordinator at Bruns. Kennedy has received several awards at school over the years, for A-B Honor Roll and Perfect Attendance to name a few. But recently, Kennedy chose to give an "award" to Mrs. Neal – a plaque with her quote above. She credits Mrs. Neal for much of her success in school. Kennedy says she and her friends at Bruns are thankful for Mrs. Neal and that Mrs. Neal "totally rocks!"
Your gift to CIS helps provide an "amazing person" like Mrs. Neal for students across CMS.
 CIS-Charlotte currently has 82 Site Coordinators placed in 56 CMS schools who, like Mrs. Neal, are serving as that "amazing person" for their students. Our Site Coordinators are trained professionals who build relationships with students and their parents. They identify needs and barriers, providing the tools and support to navigate and overcome them. They ensure that students' basic needs are met, while connecting them to college and career opportunities, academic and cultural enrichment, social-emotional supports and much more. They are advocates in our schools to ensure that all students, regardless of race, income, or history of marginalization, have equal access and opportunities to achieve their potential. What an incredible gift for students and families!
There are additional schools and students in CMS that need CIS support. If you would like to help more students have that "amazing person" in their life, please consider a donation to CIS between now and December 31. Every gift, no matter the size, helps us bring Site Coordinators into schools. Thank you for thinking of CIS and our students during this Season of Giving!
All donations made by 11:59 PM on December 31 are tax deductible for 2022 to the extent permitted by law.