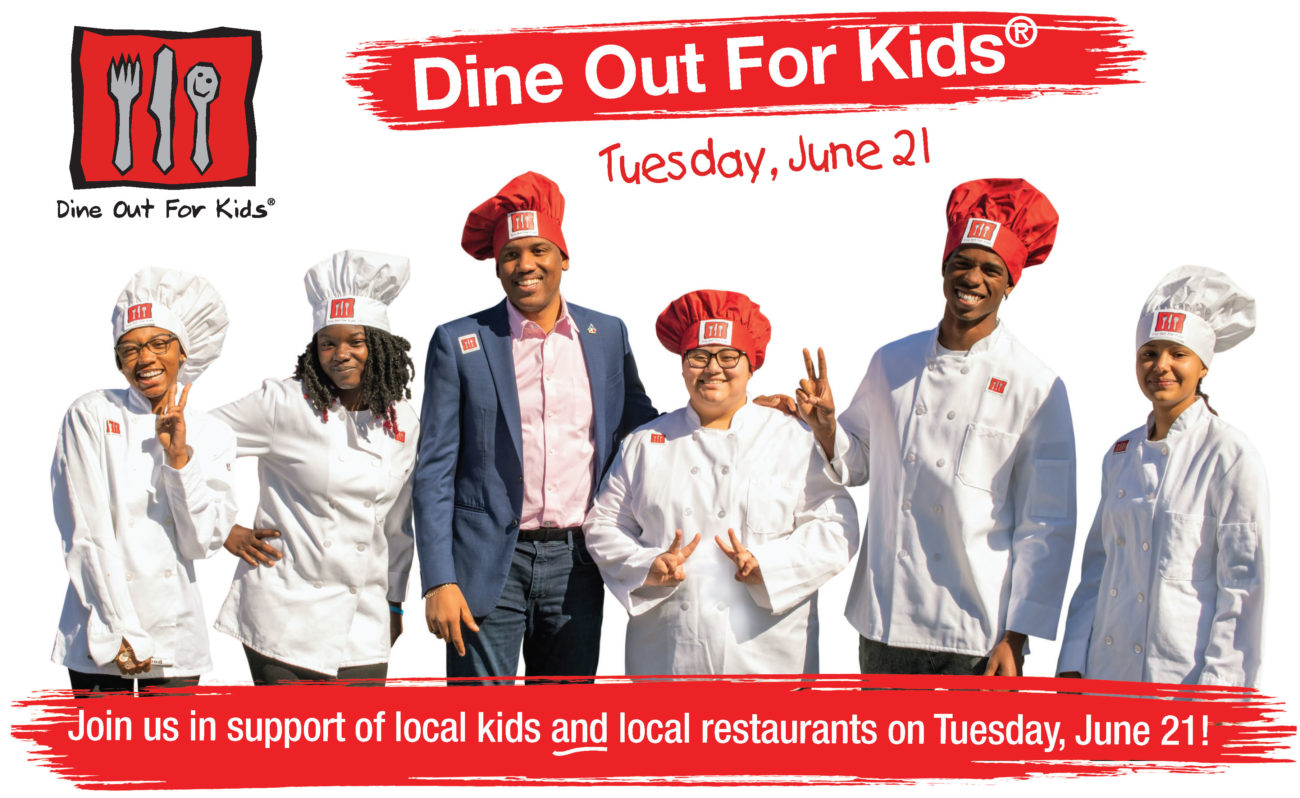 Get ready to whet your appetite and join us to Dine Out For Kids® on Tuesday, June 21! Communities In Schools is excited to partner with some of Charlotte's best restaurants again this year to host this favorite community-wide event that raises awareness around educational equity and benefits thousands of local students in public schools. 
The concept is simple:  make plans to dine out on June 21 at one (or more!) of the participating restaurants listed below, and the restaurant will donate a portion of their sales that day to CIS. If you prefer to order take-out, that counts, too!  Either way, you  will be supporting the 4,000+ students we serve in CMS schools and local restaurants.
In addition to our June 21 date, Black Business Owners Corporation (BBOC), a Dine Out For Kids® corporate sponsor, will donate a portion of its Black Food Truck Friday sales on Friday, June 17 to CIS. Black Food Truck Friday now has a permanent location in uptown Charlotte at 1600 W. Trade Street. The hours are 4:00 to 9:00 pm.  We hope to see you there!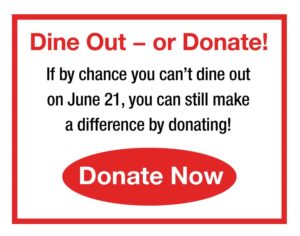 The 2021-22 school year has been another challenging year for students, teachers, and parents.  Since returning to the classroom, we have found that remote learning and interrupted instruction has been devastating for many of our students. Some are having difficulty readjusting to in-person learning, coping with trauma, and dealing with isolation from the pandemic. The pandemic both illuminated and magnified the persistent disparities that already existed among the population of students and families that CIS serves, 90% of whom identify as Black or Latinx and more than 70% from households earning less than $35,000 annually.  These factors continue to foster disconnection and disengagement among students who already face economic challenges and educational inequities, thus widening the inequity gap in our community.  
So let's come together on June 21 to provide students with the resources and support they need to re-connect and reengage in school and get back on track towards a bright and promising future. At the same time, you'll be supporting locally-owned restaurants. Together, we can make a difference for our community's children!
Many Thanks to these Participating Restaurants
Alexander Michael's
Artisen Old Fashioned Gelato – Matthews
Bad Daddy's Burger Bar – Ballantyne, Christenbury, Dilworth, Gastonia, Huntersville, Mooresville
Black Food-Truck Fridays ™ – June 17 at 1600 W. Trade Street, 4:00-9:00 pm
Brixx Wood Fired Pizza – Birkdale, Blakeney, Dilworth, Foxcroft
Café Monte
Calle Sol Latin Café & Cevicheria
Dilworth Neighborhood Grille
Dogwood Southern Table & Bar
Dressler's – Birkdale, Metropolitan
Eddie's Place
Famous Toastery of University
Fin & Fino
The Giddy Goat Coffee Roasters
Golden Set Café & Gelato – Ballantyne
Haberdish
Harper's Restaurant – SouthPark& Gelato
HMSHost – Charlotte Douglas International Airport: 1897 Marketplace, Bad Daddy's Burger Bar, Phillips Seafood, Original Rum Bar & Grill, Stock Car Café, Summer House, Tequileria, Whisky River
Johnny Burrito
Kona Ice of Cabarrus County
La Caseta – Camp North End
Lang Van
Little Mama's
Mama Ricotta's
Manolo's Latin Bakery
Mert's Heart & Soul
Midwood Smokehouse – Ballantyne, Birkdale Village, Park Road Shopping Center, Plaza Midwood
Mimosa Grill
Nothing But Noodles – Steele Creek, Stonecrest
Paco's Tacos and Tequila
The Porter's House
Queen City Poppin'
Sabor Latin Street Grill
Three Amigos Mexican Kitchen & Cantina
TRUE Crafted Pizza – Stonecrest
YAFO Kitchen – Dilworth, Plaza Midwood, SouthPark
Many Thanks to our Event Sponsors