Class of 2014
East Mecklenburg High School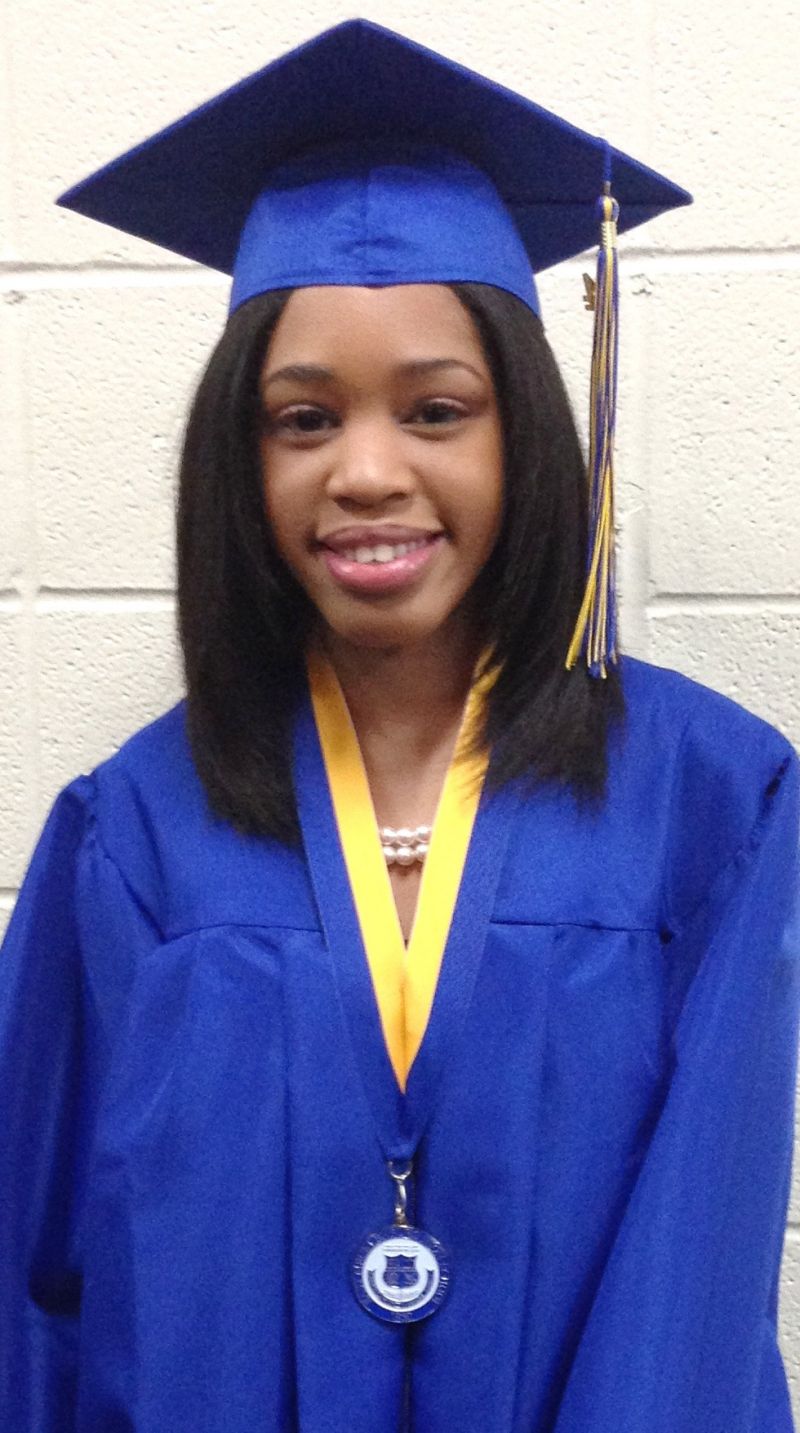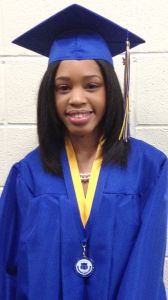 She may be a bit quiet and reserved, but Diamond Grier is one dedicated young lady. This year's winner of the CIS Leadership Award is dedicated to her school work; her mother, who has raised her on her own; her part-time job as a cashier at Harris Teeter; to those less fortunate; and to her own future.
"When I first met her as a freshman four years ago, I detected leadership potential, even with her shy, quiet manner," said Nichelle Wilson, Diamond's 9th-10th grade CIS Site Coordinator at East Mecklenburg High School.
"Yes, Ms. Wilson pretty much pulled me from the back and threw me to the front," laughed Diamond. "I didn't realize at the time, but she was giving me opportunity – the opportunity to develop leadership skills I didn't know I possessed."
Diamond has always been a good student – that's an understatement for one with a 4.0 GPA and straight A's her junior and senior years. But she hit a rough patch in the 9th grade, in the transition from middle school to high school. Her grades fell and her mother became concerned. Ms. Grier knew about Communities In Schools because her nephews were involved at East Meck in previous years. "CIS and Ms. Jones [Kim Jones, CIS 11th-12th Site Coordinator at East Meck] had such a major impact on both my nephews, so I made sure to get Diamond enrolled."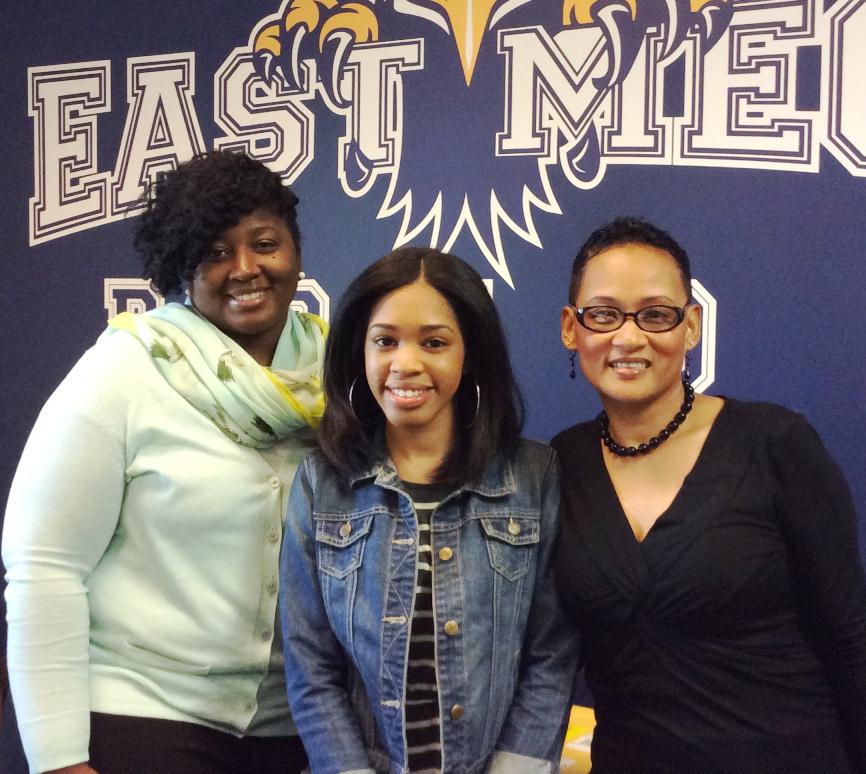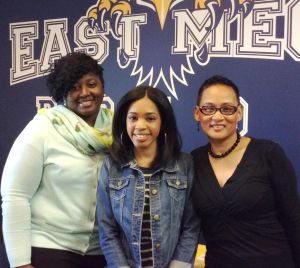 Diamond says CIS has had a major impact on her as well. "I can talk to them [CIS Coordinators Wilson and Jones] about anything," said Diamond. "But mostly I think they've helped build my ambition. They taught me what to look for in a college, what questions to ask, how to find financial aid. I feel like they've been a parent, a teacher, and a guidance counselor all rolled up into one."
Diamond is headed to UNC-Greensboro this fall and is very interested in computer science and technology. Armed with several college scholarships, a laptop as the prize for the CIS Leadership Award, and her quiet but focused ambition, we're sure she'll make her mark!