Class of 2013
Independence High School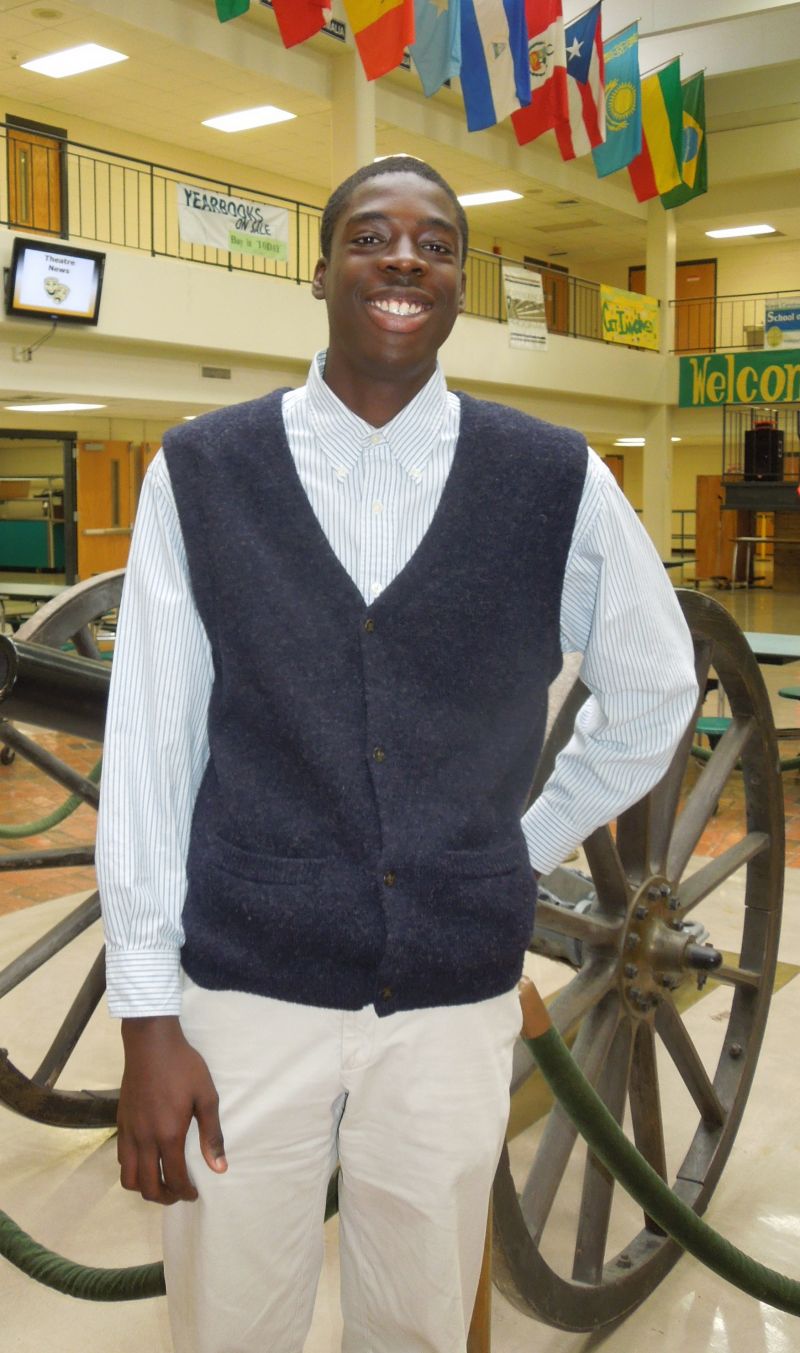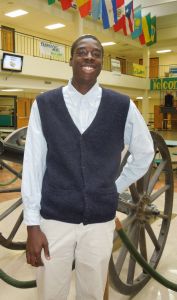 "How you are as a man is determined by how you live your life and how you help others," stated Rev. Trevor Beauford during Communities In Schools' 'Man Up' Summit this past spring.
Judged against these standards, Deandre Pendergrass, one of the workshop's attendees and a current [2013] senior in CIS at Independence High School, is a man who also happens to be one cool kid. With extracurriculars ranging from JROTC to miming to liturgical gospel music at his church, First Baptist West, Deandre is a leader whose faith drives him to give back.
Inspired by his involvement with the Youth Council of Mecklenburg Ministries, an interfaith, interracial, and multi-ethnic organization that seeks to unite diverse communities, Deandre decided to design his senior project around ways to create more start-up groups "to combat stereotypes and promote acceptance."
His experience as a summer camp counselor at the McCrorey YMCA through the Mayor's Youth Employment Program was equally inspirational to Deandre. After struggling to control one camper prone to physical outbursts, Deandre decided to sit down with the child one-on-one to discuss the source of his anger. He discovered that the camper currently lived with his grandmother, and Deandre shared with him how he too grew up without biological parents. This commonality not only allowed the two to move forward and have a successful summer, it stands out in Deandre's mind as a particular "point of influence" and fuels his dream to one day open a day care for youth in similar situations. "I just want children to know there is somebody who cares for them," Deandre said. "Every child needs to believe they can do anything in life."
Deandre's present decision to 'Man Up', is even more striking in light of a past that could have easily pushed any 'man down.' Deandre lived with his foster mother from the time he was 21 months old until her tragic passing when he was just fourteen. The loss struck him hard. "My greatest regret was that I didn't appreciate her for what she did, even though I knew she was a good woman," Deandre stated. "Only after she was gone did I realize that I had the most wonderful mother a child could wish for."
From that moment on, Deandre decided to never take anything for granted, including school. Only three days after her funeral, he retook a reading EOG he had previously failed and passed; "I knew doing well academically would be what she wanted."
At Independence, Deandre is a member of Communities In Schools' Leadership team and participated in the CIS Speaking Contest at the end of last spring. His CIS Site Coordinators, Bianca Harvey and Andrana Lee, helped him prepare for the event by encouraging him to practice in front of his JROTC class and giving him constructive criticism. Ms. Harvey and Ms. Lee's help, however, goes beyond public speaking. "They helped my family secure bedding," said Deandre, "something we haven't had since we were forcibly removed from our home." Deandre, who currently lives with his foster mother's biological daughter and twin sister, is thankful for the resources CIS helped to supply and now uses his strengthened oratorical skills to champion the need for relationships between organizations like Charlotte Housing Authority and CIS.
So what does the future hold for Deandre? He hopes an acceptance letter to Morehouse, a prominent, historically black men's college. After traveling with CIS's "Talent Search" program to Atlanta last summer, he admits that what drew him most to Morehouse was their "emphasis on becoming a man."
"A man provides for his family," Deandre stated when reflecting on the 'Man Up' Summit. But perhaps what is more significant is that Deandre's current actions and future goals are centered on being a provider… for people who aren't just his family. And at Communities In Schools, we ask ourselves and our partners to do the same, because students, leaders, and men like Deandre are not only worthy of our investment, they repay it tenfold.