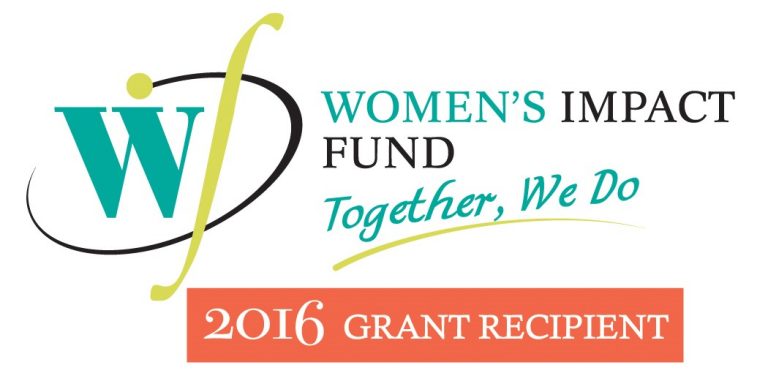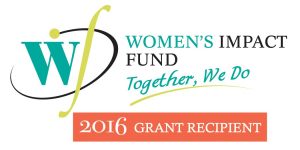 Charlotte, NC – Communities In Schools of Charlotte-Mecklenburg (CIS-Charlotte) has received a $70,000 grant over two years from the Women's Impact Fund to support its immigrant services program. The award was announced at the annual meeting of the Women's Impact Fund on May 11, 2016 at Foundation For The Carolinas. A total of $437,000 was awarded to five local nonprofits in the areas of Arts and Culture, Education, Health, Human Services, and Environment.
The grant to CIS-Charlotte will help fund a Program Director position to oversee and support CIS staff already in place and serving 325 unaccompanied immigrant students at four CMS schools, including Harding and Garinger High Schools, Eastway Middle School, and Albemarle Road Elementary School.
"We are so grateful to receive this grant from the Women's Impact Fund," said Molly Shaw, CIS-Charlotte Executive Director. "The huge influx of unaccompanied minors from countries in Central America has created a tremendous need in our schools. These children are so strong, so resilient, but they have also been through so much. This grant will allow us to continue and expand our services to this very vulnerable population."
CIS-Charlotte, an affiliate of the national Communities In Schools dropout prevention network, partners with Charlotte-Mecklenburg Schools to provide support services to low-income students and those struggling in school, helping them to overcome socio-economic barriers to succeed in school and stay on the path to graduation. In the last 10 years, CIS has expanded its services to English Language Learners (ELL) students in CMS, but since 2014, Charlotte has experienced a sharp increase of unaccompanied minors fleeing gang violence and extreme poverty in Central America. Recent statistics indicate that 700+ unaccompanied immigrant children enrolled in CMS schools last year. These children face many challenges, including language acquisition and acculturation barriers, severe academic deficiencies due to lack of consistent education prior to entering the U.S., as well as emotional and mental health issues stemming from separation and/or challenging reunification with family members, along with years of untreated trauma in their home countries and through their journey to the U.S.
Regardless of immigrant status, school-age children are required to be enrolled in school. Unaccompanied minors are generally not actively deported, but also not given legal status in the United States. Through CIS-Charlotte's immigrant services program, CIS staff (Site Coordinators) identify and assess the needs of this particular population of students using a case management model, and partner with other agencies in the community to provide needed services.
About the Women's Impact Fund – Since 2003, the Women's Impact Fund has amplified the significant role women play in philanthropy. Its mission is to maximize women's leadership in philanthropy by engaging and educating members, increasing charitable contributions and strengthening communities through the impact of collective giving. With over 400 members, the organization has emerged as one of the largest women's collective giving groups in the country and continues to create powerful change in Mecklenburg County. To date, the Women's Impact Fund has made 59 grants totaling more than $4.6 million. For more information, visit www.womensimpactfund.org.
About Communities In Schools – The mission of Communities In Schools (CIS) is to surround students with a community of support, empowering them to stay in school and achieve in life. An affiliate of the national Communities In Schools network, CIS of Charlotte-Mecklenburg serves 5,800+ students annually in 42 Charlotte-Mecklenburg schools with students who have some of the greatest needs but the fewest resources. As the nation's leading dropout prevention organization, Communities In Schools is helping build a stronger local community where every child is capable of reaching his or her greatest potential. www.cischarlotte.org.