Wishing you and yours Hope ~ Love ~ Joy
this Season and throughout the coming year.
Click here to order cards or make a donation!
7″ x 5″ Folded Card
Artwork by a CIS student from Rama Road Elementary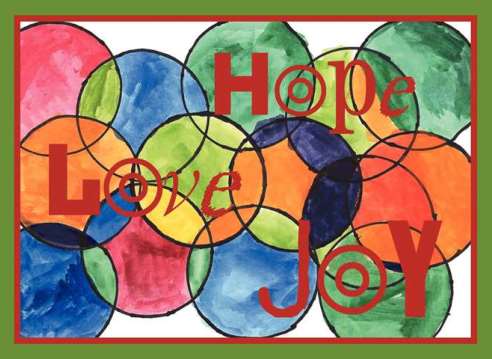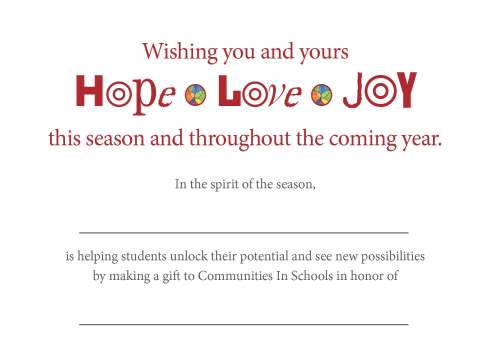 Order Cards now through Dec. 13 or make a donation at any time!
As the season of Hope, Love, and Joy approaches, we are delighted to share our holiday card with you, featuring artwork by Jonathan, a CIS student at Rama Road Elementary. At Communities In Schools, we feel so fortunate to work every day with students like Jonathan, amazing young people who inspire us with their talents, intelligence, resilience and capacity to spread hope, love, and joy to others.
You can spread the gifts of Hope, Love, and Joy this season by making a donation or purchasing our holiday cards in honor or in memory of family, friends, and colleagues. We greatly appreciate donations of any size, but we ask for a $10 minimum per card donation (for cards sent on your behalf in honor or in memory of others); however, there is also an option on the Order Form to make a donation only and elect not to send cards.
About the Artist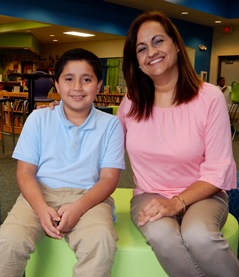 Please meet Jonathan, a CIS student at Rama Road Elementary School and the artist behind this year's CIS holiday cards! The art teacher at Rama Road, Ms. Vetter, explained that the assignment was to use overlapping shapes to see how new shapes are created, and how new colors may be formed by overlapping colors. In addition to art, Jonathan loves to play soccer and football, and math is his favorite subject in school. He was so excited to learn that his artwork would be used on our holiday cards this year!
What CIS Believes
At Communities In Schools, we believe that every child has boundless potential, and it is our job to fuel that potential in every student we support. By sharing access and connecting students to new opportunities and relationships they might not ordinarily have, we are empowering students to believe in themselves, build on their strengths, and see new possibilities for their future. And by being in schools every day working alongside educators and other school administrators, we are making meaningful connections with students across communities —with volunteers, businesses, faith communities, healthcare providers and agency partners — helping to forge relationships that will impact all of our lives for the better, creating new possibilities for all.