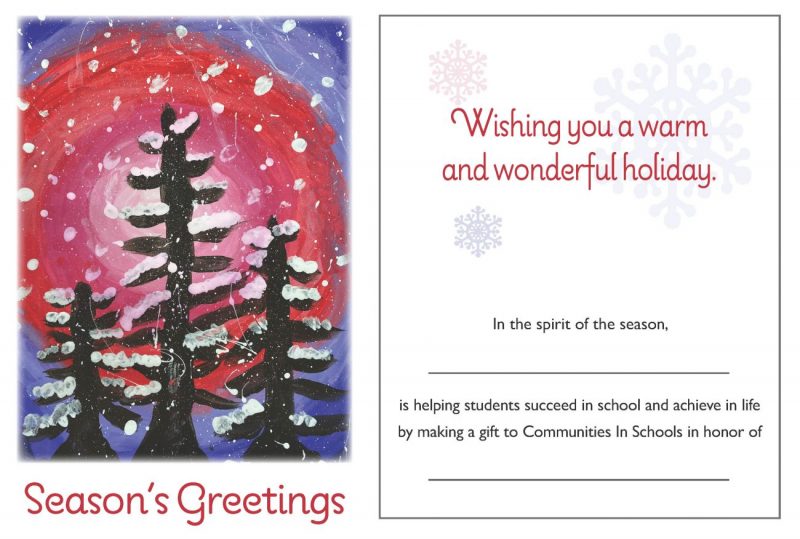 Thank you for including Communities In Schools in your holiday giving to help us provide the additional support students need, especially this year. From now through December 10, if you make a donation to CIS in honor or in memory of family, friends or colleagues, we will send a card (sample above, with artwork by a CIS student) notifying them of your gift.  Or simply make a donation if you do not wish to send cards. (Suggested donation is $15 minimum per card sent on your behalf).
Your Donation or Purchase of Cards Supports Students
The pandemic has adversely affected many in our community – evictions, homelessness, job loss, food insecurity, isolation. Those living near or below the poverty line have been hit the hardest. These are the families and children CIS serves, with nearly 80% of households earning less than $35,000 a year.
Thousands of local students are disengaged from school, reflecting national trends. CIS is partnering with Charlotte-Mecklenburg Schools to locate these students and re-engage them in their education. This is in addition to the 4,000+ students in 54 schools we serve who are now back in the classroom, but who have suffered significant instructional loss and social-emotional trauma. CIS is committed to advocating for students and providing the social-emotional and academic supports they need to recover and get back on track.
Here's How Your Gift Can Make A Difference
$50       Nutritious food and snacks for three students.
$125     Clothing and hygiene items for four students. 
$250     College access, career-readiness, and social capital activities for six students.
$500     Academic support and enrichment for 10 students.
$1500   Individualized case management for one student for the full academic year.
Meet the Artist!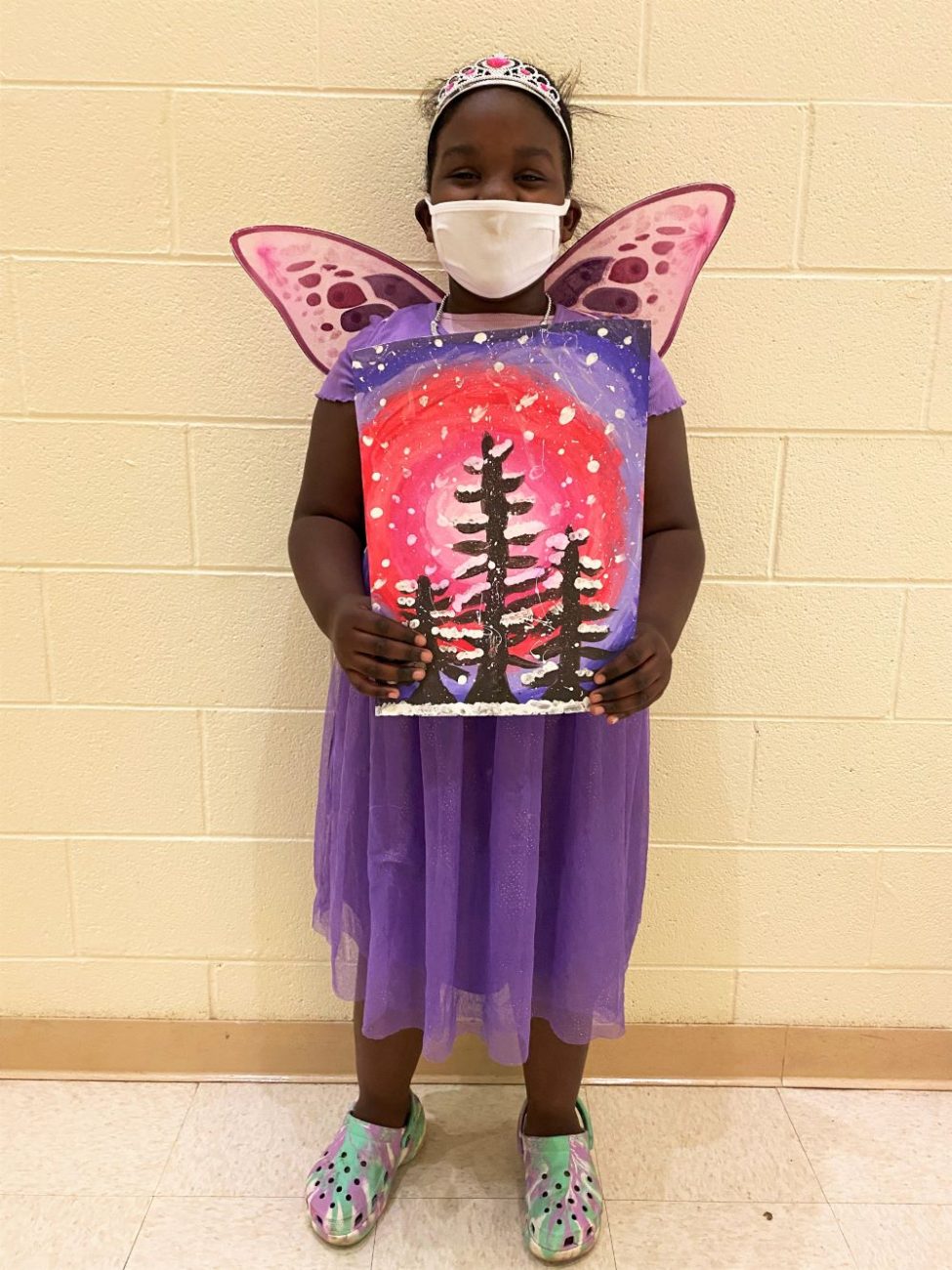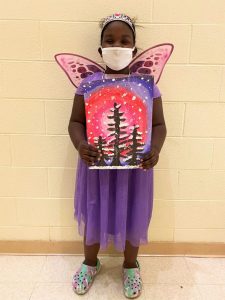 Ja'Laiya is 9 years old and in the 4th grade in CIS with Site Coordinator Tyrece Edwards at Druid Hills Academy. Ja'Laiya says she really enjoys making art and drawing.
When asked what she wants her art to achieve Ja'Laiya said, "I want my art to help people out and make them feel better when they see what I have created for them." 
The K-5 art teacher at Druid Hills, Elle Pernell, says Ja'Laiya is a fantastic student. "Ja'Laiya is incredibly artistic and always tries her very best. She goes above and beyond in the art room to create masterpieces." 
Way to go, Ja'Laiya, we are proud of you and love your beautiful artwork for this year's card!