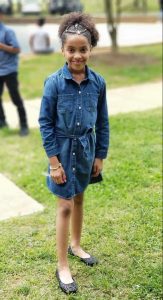 This CIS 5th .grader (rising 6th!), is quite the enterprising young lady! Brooklynn Jones, a student in CIS at Governor's Village STEM Acadmy, has been holding "Peace Parties" for several years now, to help promote good relationships between community members and the Charlotte-Mecklenburg Police Department. With support from CMPD, the Mayor, and other community leaders, the "parties" have been successful and drawn hundreds of supporters.
In June, Brooklynn organized her fourth similar event, although instead of a "party" with food, music and dancing, the event was revised a bit to reflect the current times, including the pandemic and the community's anger, sadness and frustration in reaction to the death of George Floyd. So this event was dubbed a "Peace Walk for Our Future", without the food, music and dancing, but with the opportunity to safely hold a justice march and interact with participating police officers. The Peace Walk was held Saturday, June 6 and was a great success!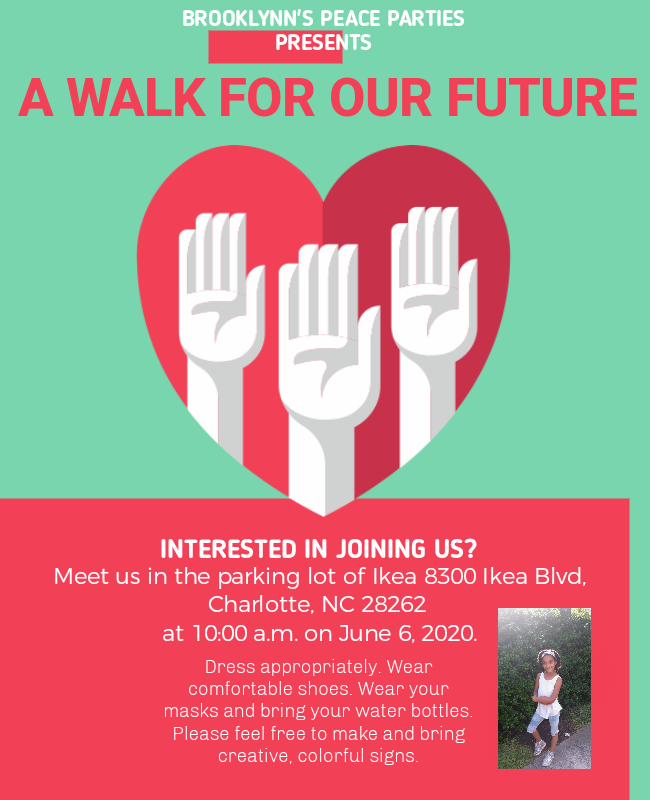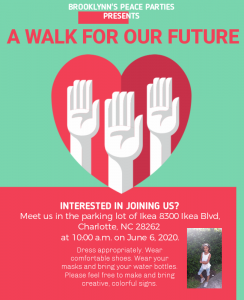 Better keep an eye on this one – we hear she is full of great ideas and enthusiasm! And at Governor's Village STEM Academy, she was recently nominated for the school's YES Award, for her outstanding service to the school and the community. We think Brooklynn's a winner already!
Check out this Fox 46 News story about Brooklynn!