Thursday, August 17th
12:00 - 1:00 pm
The Revelry at Camp North End
701 Keswick Ave #110
With Special Guest and Keynote Speaker
Rey Saldaña
President and CEO, Communities In Schools® National
Please join us on August 17th to hear from Rey Saldaña, President and CEO of Communities In Schools® National, about the critical importance of educational equity in our schools. RSVP by August 10th to Jordan Fletcher, jfletcher@cischarlotte.org. 
We need your help to bring a community of support to our students! 
For the first time ever, over half (52%) of all CMS schools are designated Title I, meaning the schools have large populations of students living at, near, or below the poverty level.
Nearly 1 in 3 CMS students (32%) were chronically absent in the 2021-22 school year, which is more than twice as high as before the pandemic. Students of color, those living in poverty and from other marginalized groups have even higher rates of absenteeism and are disproportionately affected because their communities lack the resources to combat lost learning and other systemic inequities.
President and CEO, Communities In Schools® National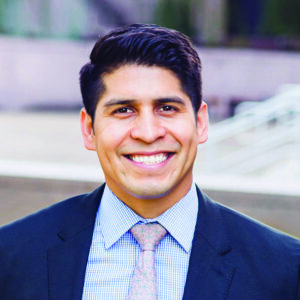 Rey Saldaña is the President and CEO of Communities In Schools®, (CIS®) the national organization that ensures all students are empowered to stay in school and on a path to a brighter future. 
Saldaña is a CIS alumnus, whose journey from former student supported by CIS to national leader of Communities In Schools, sends an inspiring message to young people nationwide about the power they have to write their own success story.
Most recently, Saldaña served as Regional Advocacy Director for the Raise Your Hand Texas Foundation and Chair of the San Antonio Metropolitan Transit Agency-VIA. Prior to that, he successfully served four terms on the San Antonio City Council where he was first elected at age 24, becoming the youngest council person in that city's history. 
Concurrent with his elected position, he taught as an Adjunct Professor at Trinity University and Palo Alto Community College. Additionally, he worked with The University of Texas at San Antonio's Office of Community Engagement and served as Chief Engagement Officer with KIPP San Antonio Public Schools.
In 2017, Communities In Schools invited Saldaña to serve on the CIS National Board of Directors, making him the first alumni to join the Board.
Saldaña holds a master's degree from Stanford University's Graduate School of Education where he studied policy, organization and leadership studies, and two bachelor's degrees in political science and communications from Stanford. In June of this year, Saldana was a recipient of Stanford University's 2023 President's Award for the Advancement of the Common Good, which honors Stanford alumni who are positively changing the trajectory of peoples' lives in their communities and around the world.
The son of Mexican immigrants, Saldaña was born and raised on the South Side of San Antonio and is the product of Title I Texas public schools. He is a proud first-generation American and first in his family to graduate from college. He and his wife Jessica are the happy parents of Eli and Olivia and two rescue dogs.
Thank You To Our Event Sponsors