Class of 2016
East Mecklenburg High School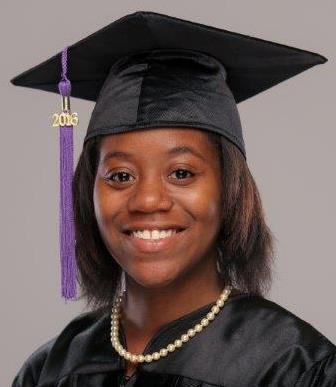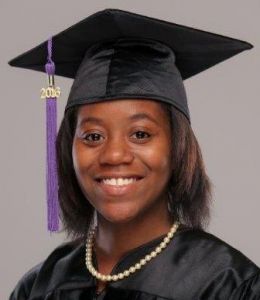 Tyrajah "T.J." Legions was in the 10th grade at East Mecklenburg High School when she found she was pregnant. In school she was struggling academically and she lacked focus and motivation. She also had behavioral issues that sometimes resulted in suspensions.
Entering her junior year at East Meck, T.J. was connected to both CIS and the Safe Journey teen parent program. As various discipline concerns appeared, T.J. received counseling and behavior interventions were put in place. She participated in workshops focused on personal growth and developing life and social skills. She also received academic support through CIS and participated in college and career activities.
"T.J. made enormous strides her senior year," said her Safe Journey counselor, Steffanie Lewis. Once she felt supported and received counseling and other interventions, her absences decreased and her attitude improved dramatically. She ultimately became one of our best role models for her peers in Safe Journey."
Of the 30 seniors who graduated from the Safe Journey program in June 2016, it was T.J. who received the "Attendance Award." With help from her CIS Site Coordinator, Kim Jones, T.J. received several college scholarships and she's now a freshman at UNC-Charlotte.