First Day of School: Rama Road Elementary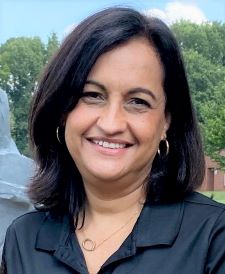 Submitted by Deianira "Dee" Pérez
CIS Youth Development Coordinator at Rama Road Elementary
"It was such a great joy to see returning students and parents! To see the children's smiling faces and to receive great big hugs from some students was priceless. The first day was extremely busy from 6:45 am- 4:10 pm. I got home at 4:15 and went straight to bed to take a 1-1/2 hour nap, then fixed dinner, cleaned the kitchen, and went back to sleep until 5:40 the following morning! I'm sure that many of my fellow CIS Site Coordinators did the same.
It was wonderful to see many students excited to be back at school. I even saw a little girl in Kindergarten skipping all the way to her classroom 🙂
There was one child in Kindergarten, a little girl, who did not speak one word of English (nor her family) – they had just came from Colombia. Mom has a high-risk pregnancy and can't go to the bus stop to wait for her daughter in the afternoons. I asked mom if I could pair her daughter with an older girl to help her. I introduced the older girl to them and spoke to both teachers about the plan. The little girl was fine all day, until five minutes before dismissal – she was crying because she wanted to go home. At dismissal time I took the older girl to the little girl's classroom, where she was sitting on her teacher's lap. You should have seen when the little one saw the older girl — she gave her the biggest hug! I can only imagine the relief the little girl felt when she saw her, not understanding the language and not having a sense of time. Finally, she could speak to someone and be heard and understood. Both students went together to the bus and got home safely.
We have another non-English speaking mom who lives in a shelter with her three young children, ages 6, 5, and 3 years old. Mom doesn't have a car, and no CMS transportation (at start of school). She got some city bus passes and brought them to school. Unfortunately, the city bus doesn't go close to Rama Road Elementary, so she must walk 1-1/2 miles to take her two older children to school. She takes them to school, goes back to the shelter, and in the afternoon, she comes back to Rama Road to pick up the two oldest ones. The school told her that she could wait until their transportation was set up, and those absences would be excused. But she said no, she wanted them to succeed and she wants them to be in school. Later that week, the school transportation was arranged and the children are now able to ride the school bus.
I went to the teacher of one of these children and took a pair of tennis shoes for him, because that same morning, someone stole his shoes at the shelter. He went to school with flip flops and socks on. The teacher started to cry…. She said, "I knew these things happened, but I didn't know I had one of these situations in my own classroom."
That is why I do what I do… to be able to help others and make them feel comfortable in their own situation, for them to see that there is a light at the end of the tunnel and that every problem has a solution. It is all about caring and nurturing relationships."