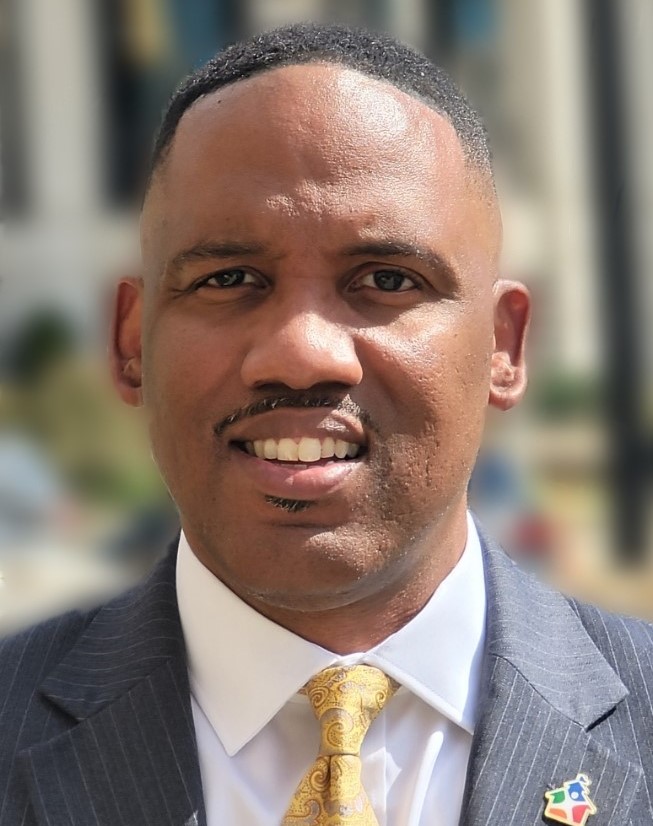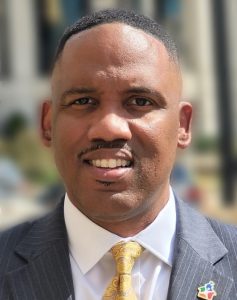 Charlotte, NC –  Communities In Schools of Charlotte-Mecklenburg (CIS-Charlotte) has named Men Tchaas Ari as its new President and CEO, effective October 20. CIS-Charlotte is the local affiliate of the national nonprofit Communities In Schools, whose mission is to surround students with a community of support, empowering them to stay in school and achieve in life. Ari is a member of the CIS-Charlotte Board of Directors, joining the board in July 2017.
Ari is currently the Deputy Director of Adult and Economic Services with Mecklenburg County Department of Social Services, where he leads a team of 700 and oversees an $80 million budget. Prior to working at DSS, Ari was the Chief Program Officer at Crisis Assistance Ministry, where he was responsible for overseeing all client services. A native of Bloomfield, Connecticut, Ari has lived in Charlotte for 23 years.
He is fluent in Spanish, and began his professional career with Mecklenburg County DSS as a Bilingual Food Stamp Case Manager. He has more than 23 years of experience in human services.
"Our search committee, guided by the executive search firm Coleman Lew, conducted a robust national search that drew a number of highly qualified candidates," said Natalie Alston, Chair of CIS-Charlotte's Board of Directors. "The competition was steep and Men Tchaas proved to be the best fit for our organization, garnering unanimous support from a demographically and professionally diverse search committee. Having known and worked with Men Tchaas for several years on the CIS-Charlotte board, we were already familiar with his experience and passion for our mission and serving young people. But the search committee saw an even more profound scope of Men Tchaas' expertise and passion for this work during the interview process. We were thoroughly impressed every step of the way, and believe he will be a powerful and vocal advocate for our students and families, our staff, and our mission."
Ari is a graduate of Morehouse College, where he received his undergraduate degree in Spanish. He will receive his Executive Master's degree in Public Administration from the Maxwell School of Government at Syracuse University in December 2020. In 2018, he received a certificate in Municipal and County Government Administration from UNC-Chapel Hill. He is a member of the 2013 Class of Leadership Charlotte, for which he currently serves as board chair.
In addition to serving on CIS-Charlotte's Board of Directors, Ari has served on the board of the Assistance League and WFAE's Advisory Board. He is a charter member of the New Generation of African American Philanthropists (NGAAP). Ari has also served on various health and human services panels and has delivered talks throughout the community on food security. He recently served as a guest lecturer for a public policy class at Duke University.
"Working for Mecklenburg County has shown me the importance of investing in education," said Ari. "I'm convinced that education and social-emotional supports are key to ensuring all children reach their greatest potential. Communities In Schools is an outstanding non-profit organization dedicated to removing the barriers to success our students face. I am excited and honored to be able to join them in this essential work."
# # #
Communities In Schools of Charlotte-Mecklenburg is an affiliate of the national Communities In Schools network, the nation's largest and most effective organization dedicated to keeping kids in school and on a path to a brighter future. Initiated in 1985, CIS-Charlotte currently serves more than 6,000 students annually in 54 Charlotte-Mecklenburg public schools. Nationally, there are 131 CIS affiliates in 25 states and D.C., serving approximately 1.56 million students in 2,300 schools across the U.S.
CIS-Charlotte places full-time professionals – our Site Coordinators – in selected Charlotte-Mecklenburg (CMS) schools to connect students to caring adults and community resources that will empower them to be successful inside and outside the classroom. By partnering with individual volunteers, businesses, faith and community groups, CIS is able to provide a broad range of services and opportunities tailored to individual student needs. CIS does whatever it takes to ensure that all kids – regardless of the challenges they may face – have what they need to build on their strengths, realize their potential, and achieve in life.