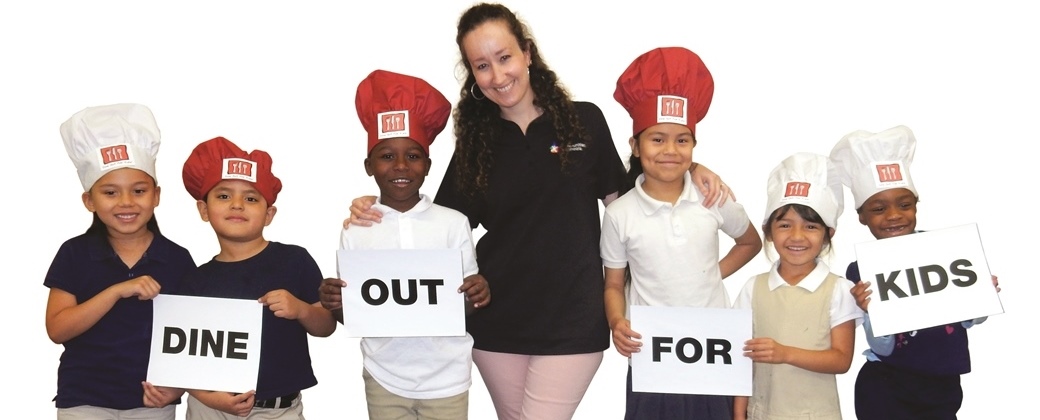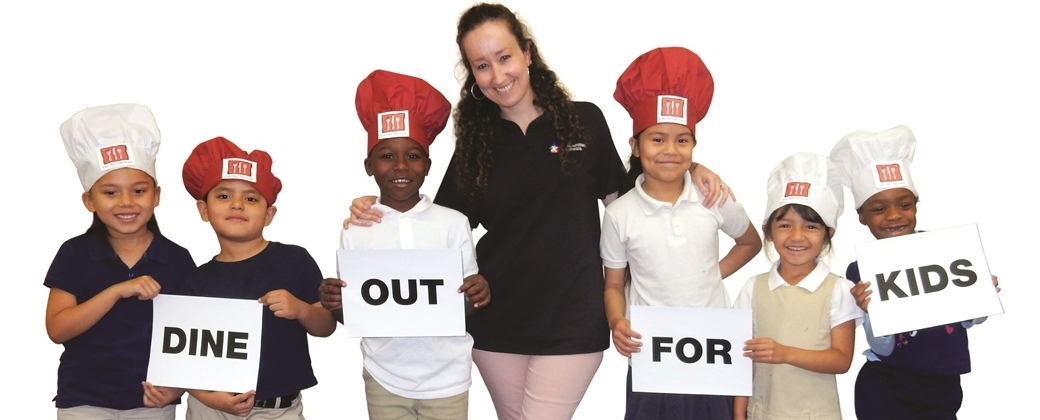 Dine Out For Kids® ~ June 18, 2019
#FuelingKidsPotential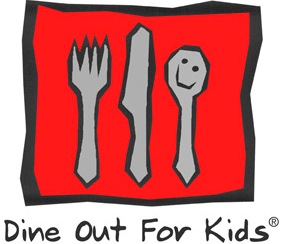 Communities In Schools is fueling kids' potential through our favorite community-wide event, Dine Out For Kids®!  Some of the best restaurants in town will be donating a portion of their sales on Tuesday, June 18 to CIS. Make every bite count and invite your friends, family, or colleagues to dine out at one (or more!) of the following restaurants on June 18! Together we can help local kids get the resources and caring relationships they need to stay in school, graduate, and achieve in life.
Many Thanks to these Participating Restaurants
Click here to view all Dine Out For Kids® restaurant locations on this Google map!
Alexander Michael's
Bad Daddy's Burger Bar – Ballantyne, Birkdale, Concord, Dilworth, Mooresville
Brazwells Premium Pub – Montford
Brixx Wood Fired Pizza – Birkdale, Blakeney, Dilworth, Foxcroft, Uptown
Cantina 1511 – Ballantyne, Park Road Shopping Center
City Barbeque – Ballantyne, Huntersville, Matthews, University Place
Crêpe Cellar
Dilworth Neighborhood Grille
Eddie's Place
Famous Toastery – Dilworth
Famous Toastery – University Place
Five Guys Burgers and Fries – Arboretum, Blakeney, Central Ave, Galleria Blvd, Southborough, SouthPark Mall, Steele Creek
The Gibson – Ballantyne
Haberdish
Harper's Restaurant – Carolina Place Mall, SouthPark
HMS Host – Charlotte-Douglas International Airport: 1897 Marketplace, Bad Daddy's Burger Bar, Beaudevin Wine Bar, Brookwood Farms BBQ, Burger King, California Pizza Kitchen, Captain Jack's, Carolina Beer Company, Chalice Café, Chick-fil-A, Ciao, Cinnabon, Explorer's Bar, Farmer's Market, First in Flight, Great American Bagel, Illy Coffee, Jersey Mike's, The Local, NODA Brewery, Original Rum Bar & Grill, Panda Express, Phillips Seafood, Pinkberry, Pino Gelato, Pronto, PZA Pizza, Red Star Bar, Starbucks, Stock Car Café, Taste of Carolina, TCBY, Tequileria, Whisky River, Wolfgang Puck
Jimmy John's – Park Road
Johnny Burrito
Kona Ice – Northwest Charlotte
Mama Ricotta's
McNinch House
Mert's Heart & Soul
Midwood Smokehouse – Ballantyne, Birkdale Village, Park Road Shopping Center, Plaza Midwood
Mimosa Grill
Nothing But Noodles – Steele Creek, Stonecrest
Paco's Tacos and Tequila
Parry's Pizza – Northlake Mall
Reid's Fine Foods – Myers Park, SouthPark Mall
Rosemont
Sonny's BBQ – Arboretum, Tyvola Rd
TRUE Crafted Pizza
Upstream
Village Tavern
YAFO Kitchen – Central Ave, Dilworth, SouthPark Mall
Many Thanks to our Corporate Sponsors
Title Sponsor