Friends, we have made the decision to cancel Dine Out For Kids

®

, which was to be Tuesday, June 16.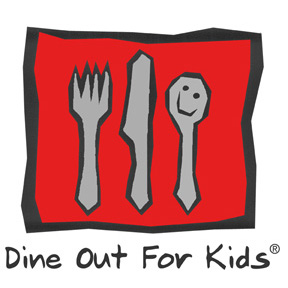 Our staff and Board want to acknowledge and not distract from the pain our community is experiencing right now. We want to keep the focus on our message of what is most important: that Black Lives Matter — and that there is no place for racism of any kind in any place. We must each do our part to seek justice and dismantle inequities and systemic barriers for people of color.
We are deeply grateful for and wish to thank our Corporate Sponsors and our Participating Restaurants from last year's event, and we hope our CIS friends will support these restaurants (listed below) not only in June, but throughout the year.
We also wish to uplift these local Black-owned restaurants, featured recently in this Charlotte Observer article, and encourage you to support them as well.
Thank you to so many of you who have supported Dine Out For Kids® every year for 20 years. We look forward to re-engaging with this event next year to celebrate both our community's progress on systemic issues and the exciting accomplishments of our students.
Thank You to these 2019 Participating Restaurants 
Alexander Michael's
Bad Daddy's Burger Bar – Ballantyne, Birkdale, Concord, Dilworth, Mooresville
Brazwells Premium Pub – Montford
Brixx Wood Fired Pizza – Birkdale, Blakeney, Dilworth, Foxcroft, Uptown
Cantina 1511 – Ballantyne, Park Road Shopping Center
City Barbeque – Ballantyne, Huntersville, Matthews, University Place
Crêpe Cellar
Dilworth Neighborhood Grille
Eddie's Place
Famous Toastery – Dilworth
Famous Toastery – University Place
Five Guys Burgers and Fries – Arboretum, Blakeney, Central Ave, Galleria Blvd, Southborough, SouthPark Mall, Steele Creek
The Gibson – Ballantyne
Haberdish
Harper's Restaurant – Carolina Place Mall, SouthPark
HMSHost – Charlotte Douglas International Airport
1897 Marketplace, Bad Daddy's Burger Bar, Beaudevin Wine Bar, Brookwood Farms BBQ, Burger King, California Pizza Kitchen, Captain Jack's, Carolina Beer Company,  Chalice Café, Chick Fil A, Ciao, Cinnabon, Explorer's Bar, Farmer's Market, First in Flight, Great American Bagel, Illy Coffee, Jersey Mike's, The Local, NODA Brewery, Original Rum Bar & Grill, Panda Express, Phillips Seafood, Pinkberry, Pino Gelato, Pronto, PZA Pizza, Red Star Bar, Starbucks, Stock Car Café, Taste of Carolina, TCBY, Tequileria, Whisky River, Wolfgang Puck
Jimmy John's – Park Road
Johnny Burrito
Kona Ice – Northwest Charlotte
Mama Ricotta's
McNinch House
Mert's Heart & Soul
Midwood Smokehouse – Ballantyne, Birkdale Village, Park Road Shopping Center, Plaza Midwood
Mimosa Grill
Nothing but Noodles – Steele Creek, Stonecrest
Paco's Tacos & Tequila
Parry's Pizza – Northlake Mall
Reid's Fine Foods – Myers Park, SouthPark Mall
Rosemont
Sonny's BBQ – Arboretum, Tyvola Rd
TRUE Crafted Pizza
Upstream
Village Tavern
YAFO Kitchen – Central Ave, Dilworth, SouthPark Mall
Many Thanks To Our Event Sponsors